Letter from the Principal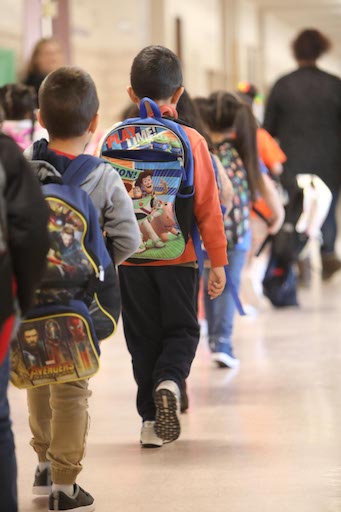 Dear Schmitt Families,
Last year I made a commitment to support Schmitt, at a time when the future was uncertain. In a recent conversation with Senior Leadership in DPS, I explained that Schmitt may be small, but we are mighty. Serving Schmitt families and students is a privilege. I am honored to continue to support our school community as Principal moving forward.
As a mother, I have experienced the same successes and challenges that many parents face with their own children. These experiences have made me a better teacher and leader. They also have shaped the values that drive my work. I approach every situation through the lens of what I would want for my children and what might help me as a parent. This leads me to the foundation of what I value. Relationships. Relationships have always been at the core of who I am and what I do. People need to feel valued and heard. We can't create effective teams within and across our school community without strong collaborative relationships.
As an educator and a lifelong learner, I am passionate about building skills in others so that they may build skills in children. I strive to improve in my own practice and enjoy supporting educators as they grow in their professional experience. Both authentic relationships and building capacity or skills in others contribute to our ability to promote and improve equity. We find ourselves in a significant moment in history where we can no longer limit ourselves to adult learning as new strategies for reading, writing, and math exclusively. It is our duty to strengthen our culturally responsive and anti-racist muscles to lift social justice as a priority for staff, families and students. When we reflect on ourselves and what we all bring to the table, we start to understand how we impact our community and more importantly, our students.
Schmitt is a beautifully diverse community. We have ten different home languages from around fifteen different countries. It is really important that we, as a larger school community, foster the type environment we want for our students. This is why the vision for my leadership, and my favorite value, is inclusion. I have always felt that students need to feel that they are loved, that they belong in their classroom and that families need to see the institution of school as a second home that is always open and available to them. It is our responsibility, as educators to provide students with the tools and resources to access a rigorous and caring learning experience, and to also see families as an extension of Schmitt.
I am grateful for the opportunity to serve all of the families at Schmitt.
Sincerely,
Ms. Nelson
Principal, Schmitt Elementary